Unison union elects first black woman president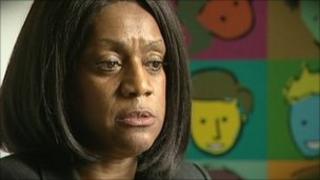 A theatre nurse from Birmingham has been elected as the new president of the public sector trade union Unison.
Eleanor Smith is the first black woman to hold the position - the highest a member of the union can hold.
Mrs Smith, who was born and raised in Birmingham, trained at Nuneaton's George Eliot Hospital and now works at Birmingham Women's Hospital.
The married mother of two said she was proud to take on the role as the union faced some of its "biggest challenges".
She said: "Tackling inequality in the workplace and promoting fairer access to public services has always been a priority for me, but is even more important now that Tory-led cuts are driving a wedge through local communities.
"Everyone is suffering, and women, young people, and ethnic minorities even more so, as the vital public services and jobs they rely on are being taken away."
As president, a role she will hold for the next 12 months, Mrs Smith will chair the union's national conference.
She will also represent members' interests to union officers and travel abroad to meet other unions.
The role is unpaid and Mrs Smith will continue in her day job as a theatre nurse but with reduced hours.