Parents oppose plans for Walsall academy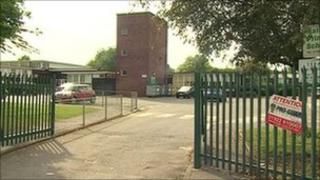 Parents at a West Midlands primary school have met to voice opposition over plans to turn it into an academy.
Some parents at Hatherton primary in Walsall were worried about merging with Frank F Harrison College to create the proposed Beechdale Partnership Academy.
A meeting at Beechdale lifelong learning centre was held ahead of a public consultation which is due to start over the plans for January 2012.
Governors said the reason for the plan was to improve educational attainment.
'Pay out more'
Speaking at the meeting, parent Tanya Bolstridge, who has a son at Hatherton primary, said the school might suffer.
She added: "School trips will not be subsidised. We will have to pay for the cost of everything.
"So with people like myself on a low income, we will have to pay out more."
Deb Rajania, chair of governors for Beechdale Partnership Governing Body for the schools, said the proposed academy was supported by the local council.
"The fundamental reason for moving to academy status is to improve educational attainment and achievement of the children across the two schools, by creating an all-through academy," he said.
"The new academy would be branded differently and as such, it is intended that new uniforms will be provided free of charge for all of pupils."
Governors said the proposed academy was subject to public consultation and would still need to be allocated funding by the government.
A public consultation has been planned for next week.