Islamic Relief appeal for Africa funds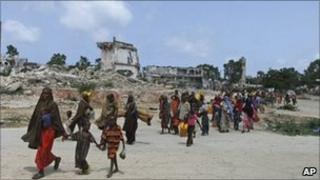 Birmingham-based charity Islamic Relief UK is appealing for aid to help people in East Africa affected by drought.
The charity has set up nutritional projects in Somalia, Kenya and Ethiopia but is appealing for financial help to keep them going.
An estimated 12 million people in the Horn of Africa have been hit by this year's drought.
Aid agencies said they feared the number of Somalian refugees entering Kenya could rise to 500,000.
A spokesman for Islamic Relief said: "What we have been doing on the ground is nutritional projects for children under five, pregnant mothers and lactating mothers.
"That is where we gave seen an increase in malnutrition rates."