Salma Yaqoob stands down due to ill health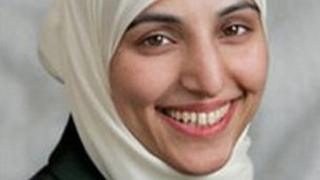 Birmingham anti-war Respect councillor Salma Yaqoob is stepping down due to ill health.
Ms Yaqoob, a member of the city council since 2005, said it had not been an easy decision but one she had to make.
"As a result of my worsening health I simply cannot continue to represent Sparkbrook in the way I think its people deserve," she said.
Ms Yaqoob has often spoken out against the wars in Afghanistan and Iraq.