Susanna Westwood talks to BBC WM Introducing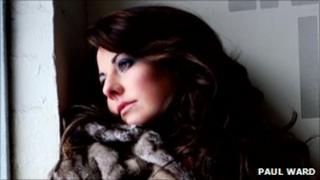 Wolverhampton singer-songwriter Susanna Westwood has been talking to BBC WM Introducing about her love of music and dance.
She trained in both and said it was "nice to have the two running alongside each other".
The performer, who has danced in New York and sang in Ibiza, has a new EP out and is busy writing material for an album.
She joined Louise Brierley and Brett Birks for a live studio session.
Music and dance
Susanna said her background was singing in church and growing up she loved Gospel music, Soul, Jazz and Blues which later influenced her writing.
She went on to study music and dance and that has formed the basis of her career.
Susanna's dancing has taken her to New York where she worked with a hip hop dance company which she described as a "great experience".
She has also worked with DJ Joe Hunt in Ibiza, jazz bassist Dave Markee and many other musicians.
After a busy few months gigging, Susanna said she taking some time to do some more writing "so I can get an album's worth of material together and then come September/October, we start up again".