Riot policing levels to be maintained in West Midlands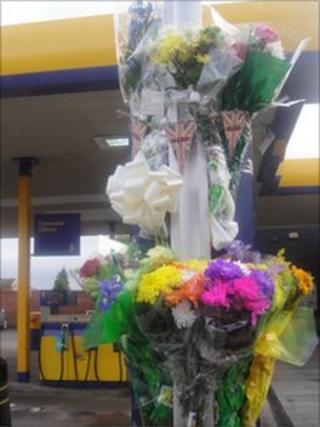 Riot level policing will be maintained across the West Midlands until the disorder is left firmly in the past, the force's chief constable says.
On Wednesday night, 6,000 officers patrolled the region's streets after riots in Birmingham, West Bromwich and Wolverhampton in the past three nights.
The force said the streets had been calm and peaceful on Wednesday night.
Birmingham's Bullring shopping centre closed at 18:00 BST on Thursday as a precautionary measure.
Supt Mark Payne said it would be "business as usual" for pubs and clubs in Wolverhampton on Thursday night.
West Midlands Police force has made more than 300 disorder-related arrests and magistrates in Solihull sat overnight on Wednesday to deal with the volume of people arrested.
More than 30 CCTV images have been released of people police want to speak to in connection with the disorder.
'Appeals listened to'
Officers have also started the process of recovering "thousands of pounds worth" of looted items by executing a series of search warrants.
West Midlands Police Chief Constable Chris Sims said: "We promised swift, decisive action against anyone suspected of causing trouble on our streets and thanks to our colleagues at the courts we're delivering on that promise."
Twenty-six defendants appeared before magistrates on Wednesday and 20 of those were being held in prison, having been sentenced or awaiting future court appearances.
Four people have been arrested on suspicion of murder after three men were hit by a car as they protected a store from looters.
One of them, a 32-year-old man, has been released on bail.
A crowd of up to 250 people held a peaceful vigil on Wednesday night at the spot on Dudley Road, in Winson Green, where Haroon Jahan, 21, Shazad Ali, 30, and 31-year-old Abdul Musavir were fatally injured.
Ch Supt Phil Kay said: "Last night we worked closely with the communities of the West Midlands to appeal for calm.
"It is pleasing to see that these appeals were listened to and the streets remained quiet and peaceful."
Mr Sims paid tribute again on Thursday night to the bravery and swift actions of Tariq Jahan who appealed for calm, hours after his son Haroon's death.
"He made the difference between last night becoming an issue of violence between sections of the community and a night of relative calm," the chief constable said.