Businesses to get advice after Birmingham disorder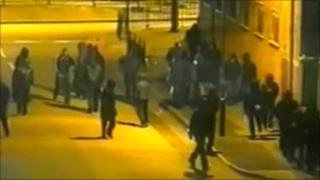 Businesses can get advice following the recent rioting in Birmingham at an event in the city centre.
Those attending the council House in Victoria Square will get advice on the high street support scheme announced by Prime Minister David Cameron.
Details on the business rate hardship fund and the support scheme fund will be discussed, the city council said.
The drop-in event, organised by the authority, is being held later between 17:00 and 19:00 BST.
The council said it was able to bid for a maximum of £2m from the £20m national scheme.
Councillor Timothy Huxtable, cabinet member for transport, environment and regeneration, said: "Following the immediate response, we are now well into the recovery phase.
"Traders have made it clear that access to important information on eligibility for support funding, insurance queries and other such matters is a priority for them at this time."
Staff from the authority will be fielding questions from businesses needing support.