Cadbury's new owners Kraft announces 98 new UK jobs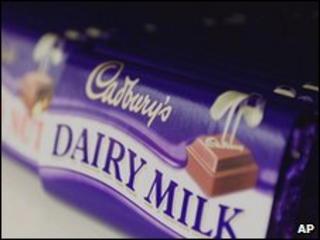 Cadbury's new owners Kraft Foods has announced 98 new jobs in the UK with more than half of them being created at its Birmingham chocolate factory.
The US company, which took over Cadbury last year, said it was expanding its investment in research and development.
Fifty-four of the jobs will be based at Bournville and 44 will be in Reading.
Bournville, the historical home of Cadbury, has become Kraft's "Global Centre for Excellence" for chocolate research and development.
Kraft said the new positions in Birmingham would be based in the centre which works on new products and develops the company's existing chocolate brands.
Steve McCabe, Labour MP for Birmingham Selly Oak, described it as "excellent news".
He added: "The fact that this is new investment at Bournville is really good news. I think the fact that it's research and development jobs is really important.
"I mean obviously we want to keep the process and the manufacturing jobs but the thing that gives you stability and gives you a chance to grow and expand is to have the research and development base."