Black Country loan shark jailed for three years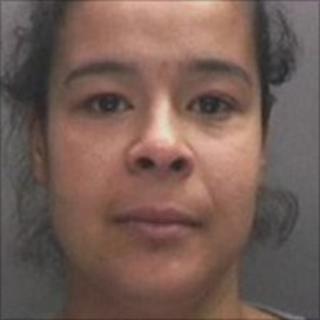 A loan shark who lent thousands of pounds to vulnerable people on a Black Country housing estate has been jailed for more than three years.
Sarah Jane Dixon, 34, from Wednesfield, admitted eight counts of illegal money lending over a seven-year period.
Dixon made high-interest loans to people, some of whom were then ordered to repay her more than £400,000, Wolverhampton Crown Court was told.
The case followed an investigation by the England Illegal Money Lending Team.
In total her sentence was three years and nine months.
'Most vulnerable'
The Birmingham-based government team said Dixon, of Cannock Road, had targeted people on Wednesfield's Scotlands estate who had struggled to borrow money by legitimate means.
Judge Amjad Nawaz said although Dixon claimed to be helping people, in fact she had exploited some of the most vulnerable in the community.
A search of Dixon's home found £9,000 in cash and written records detailing her illegal business, the court heard.
The Illegal Money Lending Team said Dixon had been known to use debtors' bank cards and personal identification numbers to draw money directly from their accounts as soon as wage or benefit payments were made.
According to the organisation, more than 300,000 households across the country are thought to have borrowed money from illegal lenders, who have been known to charge interest rates of up to 130,000%.