Midland Heart housing association fined 100k over death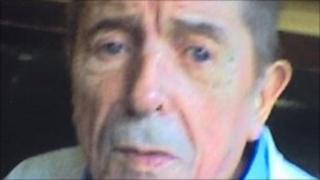 A Birmingham-based housing association has been fined £100,000 and ordered to pay £35,000 in costs after a man died from severe burns after he was scalded in a bath.
Anthony Ironmonger, 75, died in December 2007 after suffering burns in a bath at Summer Hill House, Birmingham Crown Court was told.
A second man, Kevin Clarke, also suffered scalding in a bath at another home in August 2008 but was treated and discharged from hospital.
Housing group Midland Heart admitted two breaches of the Health and Safety at Work Act.
It was fined £80,000 in relation to Mr Ironmonger and £20,000 in relation to Mr Clarke, who was 40 at the time of the incident at the Snow Hill home, the court heard.
The prosecution was brought by Birmingham City Council.
'Completely avoidable'
In a statement, Mr Ironmonger's family said: "We can only hope that after today, the way in which vulnerable people are cared for will change."
In a statement, a Midland Heart spokesperson said: "We offer our sincere apologies to Mr Clarke and to the family and friends of Mr Ironmonger.
"We accept that, with hindsight, we did not do as much as we could have done to minimise the risk of scalding accidents for some of our residents in 2007 and 2008.
"We have taken a number of steps to address the potential risks associated with hot water in our independent living homes."
In a statement, Councillor Neil Eustace, chair of the public protection committee, said: "This was completely avoidable and we want to ensure this doesn't happen again by working with all residential homes and hostels to make sure they have a thermostatic control system in place."