Birmingham patients in liver disease injection treatment trial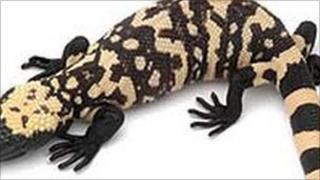 Scientists are to study whether a daily injection can be used to treat patients whose obesity has caused liver damage.
Fat-induced or non-alcoholic fatty liver disease has overtaken alcohol as the biggest cause of liver disease in the West.
Liver transplants caused by obesity are also on the increase.
The patients, in Birmingham, will get liraglutide, a drug based on a hormone found in a venomous lizard's saliva.
Liraglutide is based on a compound found in the saliva of a lizard called the Gila monster.
Phil Newsome, senior lecturer in hepatology at the Centre for Liver Research, said it seems to work in three ways: It stimulates the patients own insulin to work better, slows down the stomach's ability to empty and it is believed to effect the central nervous system as an appetite suppressant. Patients have reported feeling nauseated at the sight of food.
Patients will be given injections once a day to see if it reduces the amount of fat, inflammation and scarring of the liver.
'Depends on genes'
A Lancet study in 2009 has already suggested that liraglutide, which was developed for diabetes, appears to aid weight loss.
Mr Newsome said: "Only a small number of patients with fatty liver disease will develop cirrhosis of the liver.
"It seems to depend on your genes. However the numbers of people requiring liver transplants due to obesity is increasing.
"Patients with fatty liver disease are also more likely to have heart attacks.
"Ultimately, it doesn't matter how this injection works as long as the effect is the reduction of the amount of fat within the liver."
Fifty patients will take part in the trial. Half will be given the active drug, half will receive a placebo.