Mother's 'disbelief' over web abuse after girl's death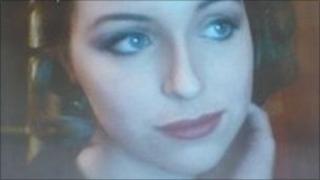 The mother of a 17-year-old girl who committed suicide has described abusive internet messages following her death as "inhuman".
Chloe Shaw, from Acocks Green, Birmingham, died in May 2010.
Her mother Hazel said abusive messages posted over the past year included "lol (laugh out loud) she's dead... ha ha ha, the bitch is dead".
Mrs Shaw said: "It felt like I'd been assaulted." West Midlands Police said it was investigating the case.
'Bright and bubbly'
Mrs Shaw added: "It was like somebody had punched me. I was winded. I felt sick. It's inhuman because the lack of empathy is astonishing."
She said the examples mentioned were "the mildest ones that I would put out there".
Chloe was "bright, bubbly, happy" and would have graduated this year at Birmingham Theatre School, Mrs Shaw said.
The abusive messages had mainly been posted on YouTube, where Chloe had put videos.
Mrs Shaw added: "I know that she was always there for her friends, she was always a listening ear. A hug from Chloe was medicinal.
"She had quite a lot of fans on YouTube and they just liked her quirkiness and her sense of humour. Since she died then the comments have just been ridiculous, off the scale."
The mother said she had "a go back" two or three times, but advised others not to engage with those posting such comments "because that's what they want, it's like fuelling the fire".
She said: "I'd like to have one of them stand in front of me and I'd like to say 'OK, you're not hiding behind your little name and you're not hiding behind your little cartoon picture, say it to my face' because I don't think they could."