Kraft meeting planned for Birmingham visit to Chicago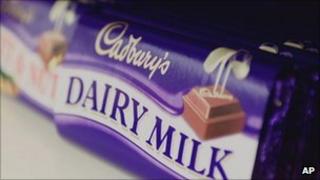 Meetings with Cadbury's new owners, Kraft, will be "top of the agenda" when a delegation from Birmingham visits Chicago.
City Council leader, Councillor Mike Whitby, will meet senior managers at the US company.
The council said they would discuss Kraft's investment at the Bournville factory, job creation and the potential for further growth at the site.
Business and education experts are also part of the delegation.
The five-day trip aims to promote "closer links and investment opportunities" between Birmingham and Chicago.
'Special relationship'
Councillor Whitby said Birmingham already had a "special relationship" with Chicago which it had been twinned with since 1993.
"The US is a prime target for our investment drive and promoting the opportunities for US companies to build on the success of Kraft's investment is key," he added.
The delegation will also meet with Chicago-based United Airlines and the Chicago aviation commissioner to discuss direct flights between the two cities.
Wouter Schuitemaker, investment director at Business Birmingham described the US as an "established and important market for the Birmingham area".
"We'll be meeting with a number of potential investors to promote the city's benefits as a European base," he said.