Birmingham residents' views on riots sought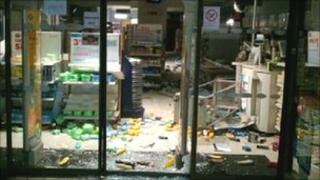 A panel examining the causes behind the August riots will come to Birmingham to hear people's views.
The independent Riots Communities and Victims Panel will hold a public meeting on Monday at 19:00 GMT.
The meeting will take place at the Cohesion Hub at the Community Roots Building, in Soho Road, Handsworth.
People affected by the riots are being asked to help the panel find out why they happened and how they can be prevented from happening again.
The panel has been travelling across the country to find out people's views in areas where riots occurred.
Range of voices
The group's findings will then be used by the government to inform policy recommendations on preventing public disorders.
The panel is also trying to find out what the motivation of the rioters was, why they happened in some areas but not others and what drove people to come together to resist riots or clean up the streets.
Darra Singh, chair of the panel, said: "On our visits so far we've heard from a wide range of voices and amassed a wide range of views about the August riots.
"We're now calling on anyone in Birmingham who was affected by the riots to attend this public meeting so they can also tell us what they think. This is your chance to be heard.
"Our findings will be used to set out lessons to be learnt in a report to party leaders, with the purpose of helping to prevent further disorder on this terrible scale."
Views can also be sent in via e-mail or post.