Teenagers die after falling into Smethwick canal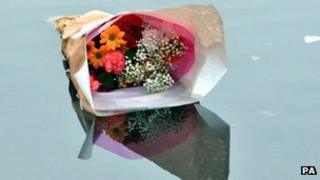 Two teenagers, a man aged 18 and a 17-year-old girl, have died after falling into a West Midlands canal.
Police said it was thought to be a "tragic accident". The pair were found near Brasshouse Lane in Smethwick.
West Midlands Ambulance Service was called to a towpath at about 19:20 BST on Wednesday after a report that two people had fallen into the water.
The teenagers, from the local area, were taken to hospital but pronounced dead after resuscitation attempts.
'So distressing'
West Midlands Police officers have notified both families and are supporting them.
The force said it was trying to establish the circumstances surrounding the incident and was investigating the sequence of events leading up to the deaths.
Jayne Silvester, who lives close to the canal, said: "[Fire crews] brought the first person up and the officer was still trying to resuscitate them.
"The paramedics were still trying to resuscitate them and then what seemed like about 10 minutes later, I can't tell you exactly the times because it was so distressing, then they were working on the other person involved ... and they were resuscitating as they were going."
Pete Millane, from West Midlands Fire Service, said its underwater specialists had been called out and the teenagers had been recovered unconscious and passed straight on to paramedics for treatment.
Mr Millane said: "At this time of year I would like young people and old to bear in mind this is an unprotected stretch of water.
"There are no safety barriers and the edges are quite slippy and should you fall in, the temperature under water at this time of year will take its toll on the human body quite quickly."
A spokesman for British Waterways, which manages the canal, said: "Obviously we don't know the circumstances surrounding this incident and our thoughts go out to the families of the young people involved.
"Our general advice to people using the waterways is to stay away from the water's edge at all times."