Birmingham councillors meet Kraft CEO in US visit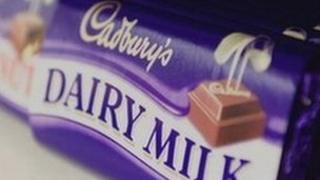 The leader of Birmingham City Council has said he is optimistic for the future of Cadbury after meetings in Chicago with owners Kraft.
Council leader Mike Whitby met with Kraft chairwoman and chief executive Irene Rosenfeld on Wednesday night.
The discussions included plans to turn Bournville into a global centre of excellence for chocolate research and development.
The company said 54 new jobs would be created at the site.
Kraft took over Cadbury last year in a £11.5m deal.
Mr Whitby said: "Kraft Foods is a major global player, and we are proud to have it investing in our city and in our people.
"We will be working together to ensure the long-term prosperity of the Cadbury brand and the Birmingham community."
The council delegation is expected to return from its five-day visit to the United States on Friday.
The group said it had also lobbied United Airlines for direct flights between Chicago and Birmingham, which have been twinned since 1993.