Welfare days for Bilston and Black Country horses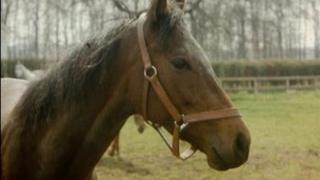 Officers from the RSPCA and West Midlands Police are working together on an equine project to promote responsible horse ownership.
On Friday and Saturday, horse owners in Bilston are invited to take their horses to health checks as part of the Equine Link Project.
Officers will also be offering horse welfare advice.
It is now a legal requirement for horses to have passports and microchips before they can be moved or sold.
Owners can take their horses to Carder Crescent on Friday and Batmans Hill Road, Weddell Wynd on Saturday.