University to cut 'unique' degree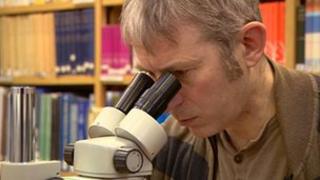 Conservationists have criticised plans by the University of Birmingham to cut one of the only courses of its kind in the country.
Hundreds of people have signed a petition to protect the biological recording course, based at the university's Shrewsbury campus.
The part-time course focuses on field skills and train students to identify and record rare flora and fauna.
The university said current students would be able to complete courses.
It added that the consultation period had been extended due to the level of feedback and it was investigating the possibility of transferring the programme to another provider.
Specialised skills
Rich Burkmar, one of 60 currently studying for an MSc, said the proposals were a "huge worry" and it was not clear whether another institution would take the course on.
Consultation is due to close in Autumn 2012, with the cuts scheduled to take place from the end of next year.
The university said it would be inappropriate to comment further during consultation.
Campaigners said the MSc course was the only part-time, post-graduate course of its kind in the country, specialising in practical skills.
Botanist Mark Duffel said he was "shocked and bewildered" by the proposals, and described it as "the leading course to get recognised field skills".
Graduates have gone on to a range of jobs, in sectors such as ecology, environmental, conservation and local planning.
The qualification is offered through the university's School of Biosciences. There is also a range certificates, diplomas and day-courses.
The courses are also run in partnership with the Field Studies Council (FSC).
The FSC is also based on the outskirts of Shrewsbury, the birthplace of naturalist Charles Darwin.