West Midlands Police needs more money for 'busy 2012'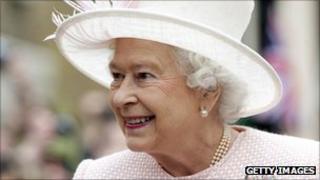 Police in the West Midlands are appealing for more money to cope with the Olympics and other major events this summer.
The Queen will visit the region in July for her Diamond Jubilee, Euro 2012 begins and Birmingham will host events to mark Jamaican independence.
Overall, it will be "the biggest ever mobilisation of police", a force security report said.
West Midlands Police Authority is pressing for extra government money.
The force revealed more details about policing the upcoming events at a meeting of the authority's protective services committee, which covers areas including terrorism and major events.
Wolverhampton Labour councillor Bob Jones, a member of the authority, said more cash was needed as he referred to the decision earlier this week to grant London an additional £90m for 1,000 new officers.
'Special funding'
The authority has said the decision showed "current financial arrangements for funding are not working" even though West Midlands Police face the same financial pressures as the Metropolitan Police in 2012.
"We need adequate cover (at the Games) and we need to press for more money and reimbursements from the Home Office," Mr Jones said.
The Home Office said that Metropolitan Police had been given a £90m grant because its role in dealing with the Olympics, Paralympics and Queen's Diamond Jubilee, is greater than that of forces in the West Midlands area.
A spokesman said: "However, extra funding, in the way of Special Grant Funding, can be made available to authorities for unexpected events and emergencies, but they wouldn't fall into the same bracket [as the Met]."
He added that the grants to all police forces this year are "challenging but manageable".
It said the proportion of officers on the street continues to rise and the government would ensure that the savings of over £1bn a year identified by Her Majesty's Inspectorate of Constabulary are delivered.
Olympic teams
The West Midlands force has a recruitment freeze in place and said last month that more than 2,700 jobs are to be cut by 2015 - 450 more than expected.
It needs to save £126m in the next four years.
The meeting was told the Queen's Diamond Jubilee takes place on 5 June and it was understood she will visit the region in early July.
On 6 August, during the Olympics, it is the 50th Anniversary of Jamaican independence and a "significant number" of events are planned across the region.
One event will be a Jamaican market in the city centre from 2 to 12 August, the spokesman confirmed.
The US and Jamaican Olympic teams are staying in the city for the Games.
There are also policing concerns if England progress through the Euro 2012 tournament , the meeting was told.