Walsall flatmate killer Earl Clarke gets 16-year jail term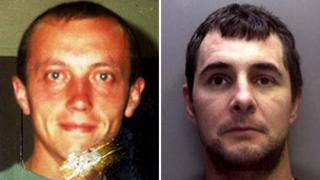 A man is to serve at least 16 years in prison for murdering his flatmate in Walsall, West Midlands.
Earl Clarke, of Batchley Road in Redditch, had denied killing 48-year-old Bradley Hamilton in the flat they shared in Rowley Street, Chuckery.
He was given a life sentence by a judge on Tuesday.
Fellow flatmate Sounaynah Morabir, 23, of Wheelwright Road, Erdington, was jailed for two years after pleading guilty to assisting an offender.
The court heard Mr Hamilton had let Clarke and Morabir have a room in his flat, where he was violently assaulted in November 2010.
Speaking after the case Det Insp Andy Hawkins said Mr Hamilton had been killed in the "sanctity" of his own home and had injuries to show he had been punched, kicked or stamped upon.
He said: "A number of times throughout the investigation both Clarke and Morabir failed to mention that any violence had taken place in the flat and both actively sought to cover up the assaults."
Mr Hamilton's sister, Tracey Jefferies, said her brother, who had four children and three grandchildren, had been "well-liked by everyone".
She said: "His death has affected every member of my family and we all miss Bradley. Every day we think about him."