Stephen Dowds loses Mandy Finn murder appeal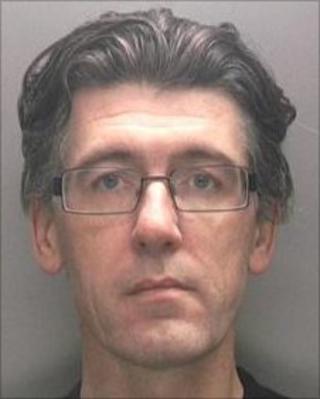 A Wolverhampton man who stabbed his partner 60 times has lost an appeal against his prison sentence.
Stephen Dowds, 50, was jailed for a minimum of 17 years in June after being found guilty of murder.
The body of Mandy Finn, 40, was found at her home on Newhampton Road, Wolverhampton in 21 November 2010.
Three Court of Appeal judges dismissed Dowds's claim of diminished responsibility due to "temporary intoxication".
Dowds, a college lecturer, launched the appeal based on a 2009 amendment of the Homicide Act.
He claimed that it recognised acute intoxication as a medical condition, therefore reducing the murder charge to one of manslaughter.
Lord Justice Hughes said Dowds, a heavy "but elective" drinker, "asserted that he had been drunk at the time of the killing, that in consequence he could not form the intention to kill or do serious harm, and that this was the reason he could remember nothing about it".
The judge said the court had reached "very clear conclusions" in the appeal, which could affect subsequent cases.
He concluded: "Voluntary acute intoxication, whether from alcohol or other substance, is not capable of founding diminished responsibility."