Film inspired by Birmingham acid attack charity wins Oscar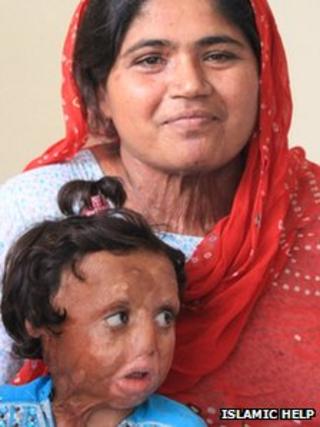 A documentary inspired by a Birmingham charity has won an Oscar.
The film, Saving Face, shows the work being done by Islamic Help to support victims of acid attacks in Pakistan.
The charity's Smiles Better campaign seeks to improve the lives of acid attack survivors and those with cleft lips and palates.
The film, which won the Academy Award for Best Short Documentary, highlights the work of Dr Muhammad Ali Jawad, the British Pakistani plastic surgeon.
He works for the charity, which is based in the Balsall Heath district of the city.
He said: "I have dealt so far with about 40 or 50 patients.
"The reaction [to the film] was just 'wow'... because I think what happens is so powerful visually."
Since 2005, the charity has been raising awareness about acid attacks and has so far raised enough money for more than 50 people to undergo surgery, with support for a further 300.
It also works with other organisations, such as Acid Survivors Trust International, to provide life changing reconstructive surgery in a number of countries.
Katie Piper, a model who suffered third degree burns when a former boyfriend arranged for acid to be thrown in her face, is an ambassador for the charity.
Kamran Fazil, director of International Development at Islamic Help, said: "We don't normally associate Balsall Heath with Los Angeles, but now there's that connection, so it feels pretty exciting."
He said the reasons for the acid attacks, which are fairly rare, can be varied.
'Develop a rapport'
"It could be a husband not being happy with the way cooking is done, to malicious allegations of having an affair, to even business deals that have gone wrong," he said.
"The Oscar-winning will allow Islamic Help to promote ourselves a little bit more, and ultimately, it's not any of the organisations who win, it's the acid survivors who will benefit from this."
Mr Fazil said that they "develop a rapport" with victims and they become "confident and open up with them".
The charity is hoping to expand its work from Pakistan and to help victims in Africa and Asia.