Man set fire to homeless men in Birmingham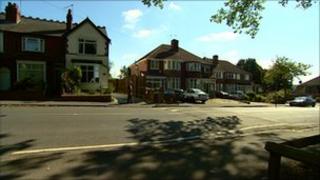 A man who set fire to two homeless people in Birmingham has been found guilty of murder and assault.
Stephen Newman, 40, of no fixed address, was accused of killing Job Wilding and of assaulting his friend Craig Cotterill on 23 July, 2011.
Newman used a gas cylinder to set fire to the pair in a garage in Selly Oak, where they had been living.
Psychiatric reports have been ordered for Newman, and sentencing has been adjourned for at least six weeks.
'Horrific attack'
A resident reported seeing smoke coming out of a garage off Gristhorpe Road in Selly Oak, where Mr Wilding and his friend Mr Cotterill had been staying.
Mr Wilding died and Mr Cotterill suffered extensive injuries and spent many weeks in intensive care.
Speaking after the trial at Birmingham Crown Court, Det Insp Buck Rogers of West Midlands Police said: "This was a truly horrific attack on two defenceless men, who were probably asleep at the time of the attack.
"Why Newman decided to set light to both men is something only he will ever know or be able to answer."