Policing of 2012 Olympics Jamaica squad visit discussed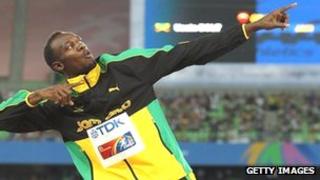 A group has been set up to influence policing during the Jamaican 2012 Olympic squad's visit to the Midlands.
Dozens of athletes from the squad will train in and around Birmingham.
The West Midlands force said the Jamaican reference group would meet police "to influence key decisions and share concerns... and information".
The initiative would "further increase awareness and understanding of policing within the wider Jamaican community", the force added.
'Cultural matters'
It said officers would explain the reasoning behind various policing tactics and activities "in an effort to dispel myths and increase trust and confidence" and it felt the partnership would prove "hugely beneficial throughout 2012 and beyond".
The group had also been formed so consultation could take place around the 50th anniversary of Jamaican independence "as well as wider social and cultural matters", the force said.
In a statement released by police, group chair Everton Burke said he welcomed the initiative by the force "to positively engage with us".
He added: "It is a great opportunity for both parties to work together towards establishing an open and positive dialogue on policing the Jamaican and wider black communities of the West Midlands."
Jamaican sprinter Usain Bolt won three gold medals at the 2008 Olympics in Beijing and is expected to be one of the stars of the London Games.