Walsall Council adopts new planning system in Darlaston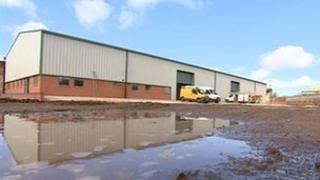 Some developers and local businesses in part of the West Midlands will not need planning permission after a council decided to simplify planning.
Walsall Council is introducing a local development order (LDO) which grants automatic planning permission to certain enterprises.
The order will cover the Darlaston half of the Black Country Enterprise Zone.
The authority said the LDO would also be applied to a wider area totalling about 145 hectares (360 acres).
A council spokesperson said it would aid "development for light industry, general industry and storage and distribution, as well as waste management and waste treatment use in a defined sub-zone without the need to get planning permission".
The enterprise zone in the Black Country is one of 24 in England that also offer businesses tax incentives.
Stewart Towe, chairman of the Black Country Local Enterprise Partnership, welcomed the decision and hoped it would mean better links with the i54 business park site on the Staffordshire-Wolverhampton border where Jaguar Land Rover is developing a facility.
Mr Towe said: "Anyone coming to be sited here, in the Darlaston area, can be on the i54 site - two motorway junctions away - in seven minutes.
"Adoption of the LDO is a significant milestone in assisting the delivery of the Black Country Enterprise Zone.
"Simplifying the planning process will speed-up development and in combination with the other enterprise zone benefits help to create investment, growth and new jobs in the region."
Developer Sunny Singh, from Property Link Midlands, added: "There's generally a lot more appetite because of the business rates holiday and the relaxed planning laws.
"Time will see but it should be a big incentive and it's a positive move by the government in the current economic climate."