Florian Baboi given life for David McArthur murder.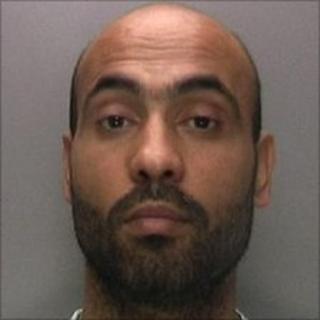 A Romanian national has been given a life sentence for the murder of a 63-year-old Birmingham man.
David McArthur was found beaten to death at his home in Woodbrooke Grove, Northfield, on 22 August 2011.
Florian Baboi was told he must spend a minimum of 23 years in jail after being found guilty of murder at Birmingham Crown Court.
Baboi, who had fled the country, was arrested in Bucharest in September 2011 and extradited to face trial.
He denied the charges claiming he fended Mr McArthur off in self-defence.
Det Insp Ian Iliffe, from West Midlands Police, said it was "disappointing" that despite the weight of evidence against him Baboi had pleaded his innocence and instead tried to pass the blame on to Mr McArthur
He said: "The murder was fuelled by Florian Baboi's greed, he stole from David and then at some point chose to kill him."