London 2012: Hannah Powell's Olympic dream dashed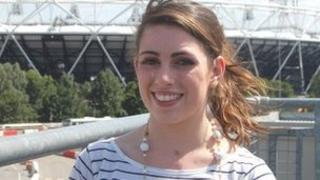 A weightlifter, who was hoping to compete at the London 2012 Olympics, has missed out on her Olympic dream due to injuries.
Hannah Powell, 19, of Rubery, injured her ankle and elbow in April, which affected her training ahead of the final qualifying trials.
The British Championships, which was the last chance to qualify, were held in Derbyshire two weeks ago.
Ms Powell said: "I was five kilos away from qualifying standard. I had eight weeks off because of the injury, but with little bits of training."
She hurt her ankle 10 days before the European Championships in Turkey in April.
Commonwealth Games
She said: "It was not the appropriate competition build up. It is disappointing, but that's the nature of the sport.
"The Olympics is obviously everyone's dream, but the fact that I got injured is not something I could change."
Ms Powell, a British champion and record holder in the 48kg category, has been living and training in Leeds.
She hopes to be able to stay in the city, if funding will allow, as her next big goal is for the Commonwealth Games in Glasgow in 2014.
Before the summer, when she will resume training, Ms Powell will be resting and recovering from her injuries.
She said: "I'll be working towards the European Junior Championships in Israel in November and from there it will be little steps towards qualifying and competing."
Ms Powell will still be visiting the Olympic Park in the summer as she has tickets to a few events to support her friends.
The team will be announced on 11 June.