Chelmsley Wood woman injured in gas explosion at property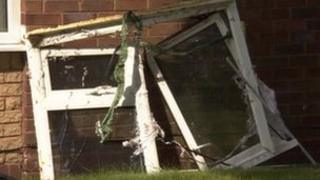 A woman has been taken to hospital after being injured in a gas explosion in the West Midlands.
Fire crews were called to a maisonette on Whitebeam Road, Chelmsley Wood, at about 23:40 BST on Saturday.
The fire was out by the time firefighters arrived. The woman had superficial burns and a man suffered the effects of smoke inhalation.
A fire service spokesperson said the property suffered no major structural damage.
They added that they were carrying out an investigation and said gas officials had already carried out an inspection of the area.