Father 'play centre ban' probe in Birmingham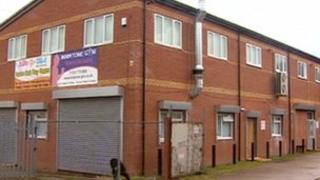 An equality watchdog is looking into claims a Birmingham play centre is excluding men.
Kids Go Wild on Fernley Road, in Sparkhill, advertises itself as "the UK's first ladies and children's only soft play centre".
The centre, which opened in June, said boys were allowed only up to age nine.
The Equality and Human Rights Commission said it was looking to contact the centre and find out the reasons for the policy.
In a statement, the watchdog said: "The Equality Act does allow for services to be just for women or men only, but this is the exception not the norm and must pass a strict test to be justifiable."
It added that all organisations were advised to seek legal advice before excluding any group.
Councillor Mohammed Fazel, who represents the Springfield ward where the centre is based, said he was surprised men were excluded and that fathers should be able to take their children there as well as mothers.
Managers at the Kids Go Wild play centre were unavailable for comment.