Crews battle grass fire at Himley Hall for hours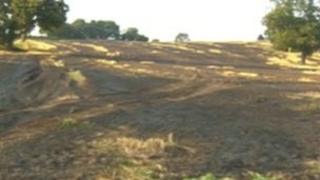 More than 40 firefighters spent several hours tackling a large grass fire near Wombourne in the West Midlands.
Staffordshire Fire Service were called to Himley Hall on Sunday afternoon.
A total of 11 engines were called to deal with the blaze, which fire chiefs said spread rapidly because of windy conditions.
Crews spent a total of four hours bringing the fire under control. Police urged anyone with information about how the fire started to contact them.