Birmingham shops targeted in knife crime operation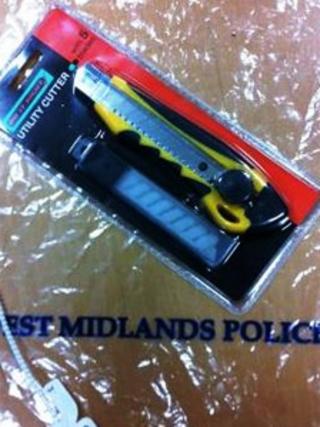 Police have targeted shops in Birmingham to see if they would illegally sell knives to under 18s.
A 15-year-old boy was sent into shops in Erdington on Tuesday night to attempt to buy knives.
Out of three stores targeted, one sold a four-inch knife to the boy. Police and trading standards officers are investigating.
The operation marked the start of a series of test buys as part off the force's Knives End Lives campaign.
Police said shop keepers who illegally sold knives could face a six-month jail sentence and a fine of £5,000.