Substance abuse may have killed Frankley pair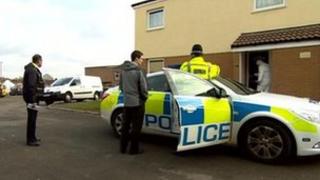 Police say they are now investigating whether a couple found dead at their south Birmingham home could have died through substance abuse.
Suzanne Van Hagen and John Worton were discovered at the house in Miranda Close, Frankley, on Friday morning.
Ms Van Hagen's nine-year-old daughter found their bodies in separate rooms in the house.
Further toxicology tests are being carried out after initial ones proved inconclusive.
Officers said the results may not be known for a fortnight.
Police say they are not looking for anyone else in connection with the deaths.
Following the discovery of the bodies, police had said they were looking at a range of different possibilities of what had happened, including whether they had died from carbon monoxide poisoning.