Retailer criticised for store delays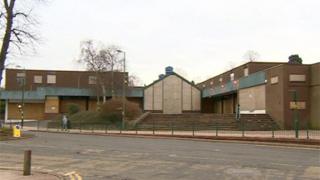 Supermarket giant Sainsbury's has been accused of "letting down" people in the West Midlands after delays over building a new store.
The retailer bought the site at Forest Court in Dorridge in 2008 and after disputes over its scale finally gained planning permission in September.
Sainsbury's said it was unable to confirm when building work would start.
Local residents described the derelict site as an eyesore and desperately in need of redevelopment.
Dorridge, in Solihull borough, is one of several stores planned for the region. Sainsbury's said the stores would create thousands of jobs.
Speaking to BBC WM's Hardtalk programme almost two years ago, Sainsbury's chief executive Justin King said stores planned 2011-14 would create between 3,000 and 4,000 jobs across the West Midlands.
'Failed to deliver'
Planning permission has also been granted for a store in Erdington, Birmingham, although work has yet to start.
A store in Longbridge, Birmingham, is due to be completed later this year.
Mr King, himself from Dorridge, said the company expected to create up to 20,000 jobs across the UK by 2014.
Ken Meeson, leader of Solihull Council, said the company had made a "big play" about Mr King's links with Dorridge, but had failed to deliver.
Geraldine Walton, who runs a business in the area, said Sainsbury's faced a lot of questions from local people over the delays.
Kim Bain, who lives opposite the proposed store, said several small shops had moved out to make way for the supermarket and described the site as dilapidated.
She said the local GP surgery, which was due to be part of the Sainsbury's precinct, was urgently in need of redevelopment.
Phillip Bell-Brown, director of property development at Sainsbury's, said: "We do regret not being able to confirm the start date at this point in time and the frustration that comes from that."
The retailer said it had to prioritise projects in the best interests of the business and the delays had been partly caused by the economic climate.
A spokesman said two new stores had opened in the West Midlands region in the past two months - in Leek, Staffordshire, and Whitchurch, Shropshire - generating about 550 new jobs.