Dudley Council backs council tax freeze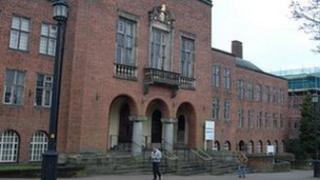 Dudley Council has approved plans to freeze its portion of council tax for the next year.
The Labour-run local authority had originally planned a rise in excess of 2%, which government rules meant would require a full referendum.
Dudley Council said it had abandoned the proposals after a consultation showed most people were not prepared to pay for a large rise.
The freeze means it can benefit from a £2.2m government grant.
Councillor Peter Lowe, responsible for finance, said the council would take time and consult residents before decisions were made over what services to cut.
The local authority needs to find savings of £27.5m over the next three years, including £5m over the next 12 months.
Dudley Council said the decision to freeze council tax meant that residents would continue to pay the lowest rates in the Black Country and the second lowest in the West Midlands.
Children's services
More than 4,000 people responded to its survey into a possible council tax rise.
While 60% supported an increase to protect services, most of those said they were not prepared to pay more than a few pence extra per week.
Mr Lowe said the consultation had cost about £6,000, but meant it did not need to pay £350,000 to carry out a full referendum.
He said another consultation was planned to find out what services people in the area consider essential.
Despite facing challenging savings targets, the local authority said it had also been investing in services and infrastructure over the last year, including £200,000 for libraries and a similar amount to repair potholes.
One area that could be hit is children's services.
The local authority's 20 children's centres are undergoing review and are due to face a £320,000 cut, which could see services scaled back.
Rent on council-owned properties is also due to go up by 4.6%, an extra £3.59 a week for the average tenant.