Small Heath stabbing suspect 'uses different names'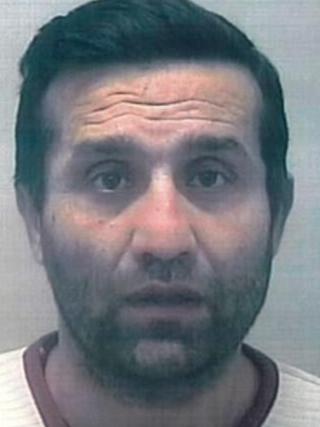 A 38-year-old man suspected of stabbing a woman more than a year ago goes by different names, police said.
Police re-appealed for help to find Qasim Khan who is suspected of stabbing a woman he shared a house with in Small Heath, Birmingham in November 2011.
She suffered life-threatening injuries when she was stabbed in the stomach but has since recovered, police said.
Det Con Rob Clarke urged people to study Mr Khan's photo closely because he uses different names.
"We know that [Mr] Khan lived in the same shared house as the victim and that he probably fled immediately after the assault," he said.
Anyone with information is urged to contact West Midlands Police CID r Crimestoppers.
Mr Clarke added: "This was a nasty assault which could have very easily been murder and we won't stop until we've found the person responsible."