Gillian Rennie murder: Brian Mason jailed for life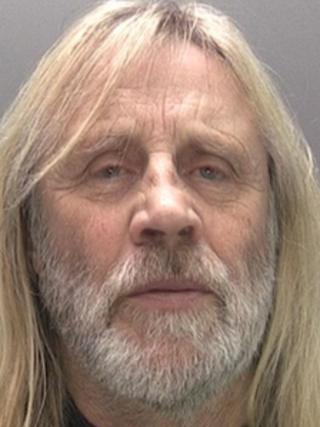 A man who stabbed to death a woman he claimed to be his girlfriend has been jailed for life.
Brian Mason will serve a minimum of 12 years for the murder of Gillian Rennie, 58, at his flat in Croydon Road, Birmingham, in December 2011.
A post-mortem examination confirmed she had been stabbed 37 times.
Mason, 67, was told by the judge at Birmingham Crown Court that his prison term would have been longer but his age had been taken into account.
Mason, from the Erdington area, was arrested after confessing he had killed his "girlfriend" to officers in Birmingham city centre, West Midlands Police said.
'Months of waiting'
Despite being charged with the murder of the widowed mother-of-four, the case was delayed while assessments were carried out on Mason's mental health.
Police said the retired man was found to suffer from schizotypal personality disorder and was fit to stand trial.
Det Sgt Harry May said: "The delay in proving that Mason was fit to stand trial has prolonged the agony for Gillian's family.
"[They] have had to endure many months of waiting for the man responsible for their mother's death to be brought before the courts.
"I hope that after this verdict the family can take some comfort that justice has been done, and they can attempt to begin rebuilding their lives."