Solihull police officers arrest man in zebra and monkey onesies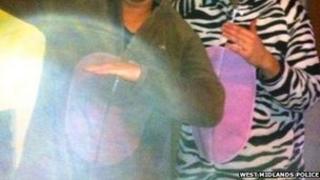 Two off duty police officers dressed in onesies apprehended a man threatening to kill people in the West Midlands.
Solihull Police said the officers, dressed as a zebra and monkey, wrestled the man to the ground.
The force tweeted a picture of the pair saying: "Off duty officers dressed in Zebra & Monkey onesies arrest a violent man in the street - @SolihullPolice keeping you safe whatever it takes."
The force also joked he was taken away in a panda car.