Mugger Christie jailed after breaking pensioner's jaw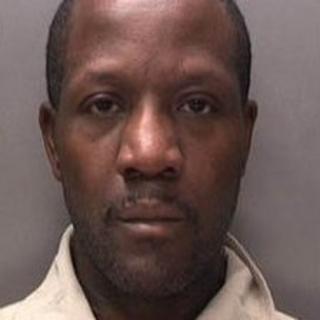 A man who broke a pensioner's jaw in a mugging has been jailed for nine years.
Richard Christie of Sugden Grove, Highgate, followed 78-year-old Bill Hopkins from Birmingham City Centre then attacked him on the doorstep of his Digbeth home on 10 November 2012.
The war veteran suffered facial injuries and was forced to miss the Remembrance Day parade as a result.
Christie stole Mr Hopkins' wallet, containing his late wife's memorial card, bank cards and £40.
The victim suffered a fractured jaw and needed surgery to his shoulder.
He managed to pull a glove from the attacker's hand during the robbery which gave detectives DNA evidence pointing to Christie.
Searching his home, police found a matching glove stained with Mr Hopkins' blood.
The 48-year-old admitted robbery at Birmingham Crown Court on 20 May and was jailed for nine years.
Detective Constable, Lee Dawson from Birmingham Police CID, said it was a "vicious, unprovoked attack" that "denied him [the victim] the opportunity of making his annual trip to the Remembrance Day parade - something which is very close to his heart".