Mohammed Saleem stab death case featured on BBC's Crimewatch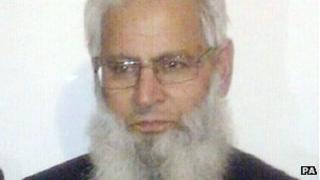 The case of a man killed on his way home from a mosque has been featured on the BBC's Crimewatch.
Mohammed Saleem, 75, was stabbed after leaving the Green Lane Mosque in Small Heath, Birmingham, on 29 April.
Crimestoppers has offered a £10,000 reward for information over the murder, with the cash being issued upon arrest and conviction of those responsible.
Police have said there had been "real support" from local people and members of the congregation of the mosque.
Mr Saleem's daughter, Shazia Khan, has said she believed his death was racially-motivated, but West Midlands Police has said it has "no evidence" to suggest that.