Council tax hike to hit 'thousands of poorer families'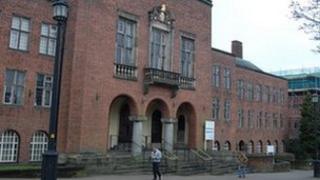 Thousands of lower-income families are set to see their council tax bills rise by £85 next year after politicians decided to slash benefits.
Dudley Borough Council has approved an 8.5 percent cut to council tax benefits for the next financial year.
It means families living in Band A or B homes will have to pay an extra £84.66 a year.
The council's opposition leader said the cuts should have gone deeper to pay for schemes such as cheaper parking.
'Not enough'
In April, the government ended the national council tax benefit scheme, leaving local authorities to decide whether or not they themselves should give the reduction to residents.
Councillors claimed they were left with "no option" but to make the cuts following the governments' move.
Patrick Harley, Dudley's opposition leader, said the tax reforms would hit around "17,000 lower-income families", but said: "The council have not gone far enough and should have implemented a 20 percent cut to council tax benefits.
"The money the council received from that could have been used elsewhere, such as cutting parking charges across the area."
In October, it was announced that Dudley Council would have to cut £60m over the next three years.
The Labour-run authority said that government funding agreed in the summer was "considerably worse" than expected.