Birmingham City Council children services are improving according to review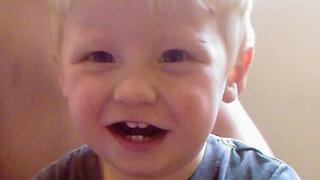 Children's services in Birmingham are improving but remain fragile, a peer review has said.
The Local Government Association (LGA) highlighted "improved managerial grip" and "a greater focus on effective operational delivery".
But it also raised "urgent" concerns about unallocated cases and the speed of intervention.
Birmingham City Council, which will consider the findings on Monday, said there was no quick fix.
'Positive signs'
The LGA said: "There is evidence of improved managerial grip and a greater focus on effective operational delivery but this is extremely variable and needs to progress much further."
It added: "There are positive signs appearing generally around Children's Services and the children's partnership and some good news stories are emerging but these are early days.
"The position remains fragile."
'Capacity to improve'
Birmingham City Council's children's department has faced criticism after several deaths, including that of two-year-old Keanu Williams, who was beaten to death by his mother.
In December, the authority revealed a multi-million pound improvement plan and said it had been failing children for five years.
Speaking to BBC WM, Councillor Brigid Jones, cabinet member for children and family services, welcomed the findings.
"It's not going to be a quick fix," she said.
"We have been inadequate for four years and it's going to take time for the changes to bed in and for new staff to learn the ropes... but they [the LGA] said we have the capacity to improve and that's important to us."
The peer review, used to draw from the experience of other authorities working in similar fields and share best practice, was commissioned by the council.