Sutton Coldfield fraud dentist Joyce Trail told to pay back £1.4m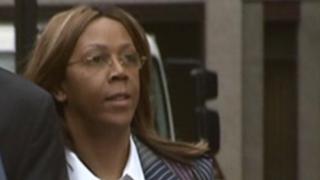 A dentist who defrauded the NHS out of £1.4m has been told to pay back the money.
Dr Joyce Trail, of Park Drive, Little Aston, Sutton Coldfield, was jailed for seven years, in October 2012.
A compensation order of £1,376,423.83 has now been issued at Warwick Crown Court, meaning any assets up to this amount can be claimed by the NHS.
She has also been ordered to pay the first £358,281.87 back within 18 months.
Between April 2006 and March 2009, Trail submitted more than 7,140 fraudulent claims to the NHS, in some cases for people who were dead.
Sue Frith, from NHS Protect, which combats NHS fraud, said: "This is the sort of outcome the public wish to see.
"We will always seek to recover lost NHS funds. NHS Protect and other agencies will do all we can to recoup as much of the loss as possible so it can be spent properly, on caring for NHS patients."