Birmingham City Council spent £1.3m on care services cuts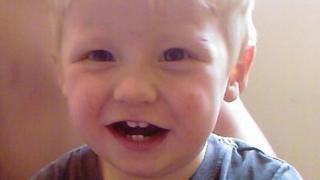 Birmingham City Council spent more than £1m on making staff redundant from its children's services department, it has been revealed.
The authority axed the 35 staff in 2013 and made compensation payments totalling £1.3m.
There have been a number of high-profile child deaths in Birmingham in recent years and the department has been rated "inadequate" since 2009.
The council said the job cuts did not involve social workers.
A spokesperson said the roles were largely managerial and administrative.
The revelation followed a request under the Freedom of Information Act.
In October, the department was branded a "national disgrace" by Ofsted's chief inspector Sir Michael Wilshaw.
'Vital service'
It has faced criticism following several deaths among children known to the service, including those of Khyra Ishaq in 2008 and Keanu Williams in 2011.
It is currently being inspected by Ofsted.
Conservative councillor Reg Corns, who sits on the children's social workers scrutiny committee, said: "They started trying to reorganise children's services about six years ago and each time they have done it to try to save money.
"But this is a lot of money to pay out [on redundancies]."
He called for a "super" social services department for the whole of the West Midlands region to take pressure off staff.
A council representative said: "The redundancies, made to non-social work staff within children's services, were part of a wider restructure a year ago.
"The service has moved on considerably since then.
"We have stabilised our management structure, appointed a new strategic director and cabinet agreed to invest more money into this vital service earlier this year."