Birmingham canal body find leads to two arrests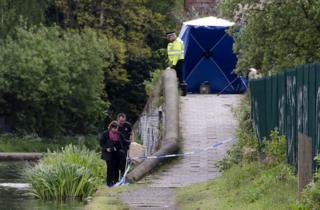 Two people have been arrested on suspicion of murder after a body was found in a Birmingham canal.
The body was discovered by men working on the canal near Icknield Port Road in the Ladywood area of the city on 12 May.
The victim has been identified as Michael Spalding, 39, from Ladywood, known to friends and family as Spud.
A 33-year-old man and 34-year-old woman were arrested at 05:00 BST at a house on Oxford Road in Smethwick.