Birmingham woman, 85, billed for stolen car storage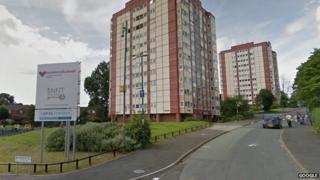 An 85-year-old woman was asked to pay almost £300 in car storage after police failed to report her stolen car had been found.
Doreen Queen's car, worth about £300, was taken from outside her Weoley Castle home on 28 March.
Mrs Queen received a bill six weeks later for the costs of towing and storing her car.
West Midlands Police have apologised to Mrs Queen and admitted the car was found the same day it was stolen.
'Below standards'
Mrs Queen said: "If I'd been notified the next day, either my son or my son-in-law could have just driven me over to Overbury Road [where it was found] and I'd have collected it.
"I'm not getting another car now, this has upset me too much."
Ch Insp Kerry Blakeman said: "I have issued a personal apology. We have fallen below standards I expect of our staff, this shouldn't have happened.
"What I have discovered is that her insurers were notified the very next day so that's something I need to take up with the insurance company. Mrs Queen won't be liable for any of the charges."
He said the force recovers about 70 vehicles every day in the West Midlands.
When an abandoned car is reported, police run checks and do forensics if necessary, before instructing a garage to collect and store the vehicle if it is causing an obstruction.
The car was being kept by a garage acting for the police, at a cost of £20 per week plus £150 towing charge.