Pensnett education centre plans get Dudley Council backing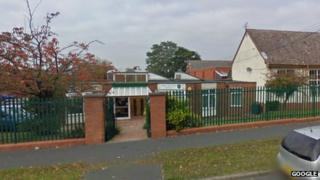 Plans to build a new £1.2m centre for young people with learning difficulties have been backed by Dudley Council.
Under the proposals, the site of the former Pensnett High School, which has been empty for the last four years, will be redeveloped.
A number of buildings are to be demolished, while new facilities will be installed in the sports hall.
The council said it would create a "state of the art" centre for people aged 16-25 with learning disabilities.
The Education Funding Agency has provided £1m, with the remaining £270,000 coming from Dudley Council.
Councillor Tim Crumpton, responsible for Children's Services, described it as "an incredibly exciting scheme which will be a huge boost for some of our young people with special needs and their parents".
A public consultation is expected to start later in the month.