WW1 shells found in Northfield garage clearance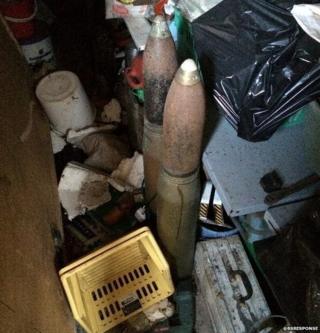 Two World War One artillery shells have been found during a garage clearance at a Birmingham house.
West Midlands Police said the explosives, which it described as Howitzer shells, were found at the property in Tessall Lane, Northfield.
It said the devices had been taken away by a specialist bomb squad and disposed of safely.
The Birmingham South Response Team tweeted an image of the find and said there had been "no threat to residents"