Parkstone construction firm goes into administration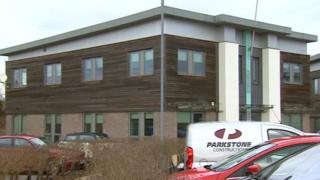 A Birmingham construction company has gone into administration with the loss of 150 jobs.
The Parkstone Group said it had been struggling financially, in part because of late bill payments by clients.
About 74 staff at the firm's headquarters, near Coleshill, will be made redundant, along with a number of contractors.
The administrators said the company's directors had been faced with "no alternative".
'Cash ran out'
The firm has worked on big projects including The Bullring, Birmingham Children's Hospital and current construction at the University of Birmingham.
The civil engineering group, which includes Parkstone Construction, Parkstone Group Holdings and the Parkstone Group, was the subject of a management buyout in 2007.
John Kelly, one of the administrators, said: "The companies had survived the worst recession in memory but latterly, with increased challenges to be paid on contracts, cash ran out and the directors were faced with no alternative but to seek the protection of an administration order.
"It seems one of the difficulties they experienced was getting paid for the work they had undertaken.
"Obviously back in 2007 the directors thought it was a good business opportunity. I don't think anybody back then realised what a bad recession was about to follow. They did exceptionally well to survive the recession for as long as they have."
He added that he hoped those who had lost their jobs would be able to find work "fairly quickly".