Birmingham council properties receive £58m investment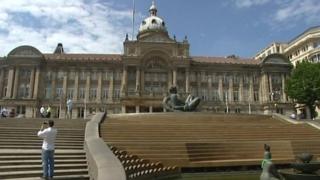 Thousands of Birmingham council properties are set to be renovated following a £58m investment by the city council.
About 6,200 homes will get new kitchens and bathrooms, upgraded heating systems and door, window and roof replacements.
More than 10,400 are to have their electrics upgraded and tower blocks will also get structural repairs.
It will be funded by a 2.2% rise in council housing rent, which the council said would "secure long term plans".
The proposals are due to be approved by the authority's cabinet on Monday.
The renovation announcement follows the approval in December of a five-year plan to build more than 2,000 new homes by the council's house-building arm, the Birmingham Municipal Housing Trust.
Ian Ward, from Birmingham City Council, said: "We currently own and manage around 64,000 properties and have made substantial improvements over the last few years.
"This latest programme will see better quality housing for thousands more of our residents which will clearly help to improve their quality of life and their health."