Birmingham struggles to recruit social workers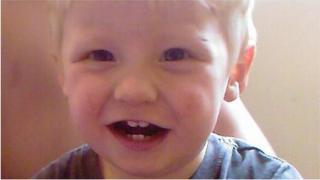 A children's services department, consistently rated as inadequate by Ofsted, is paying increased rates to agency social workers because it is struggling to recruit staff.
Birmingham City Council has strived to recruit social workers and needs agency staff to fill vacant positions.
The council said it raised rates to be "more competitive" with other councils.
In 2013 its children's department was branded a "national disgrace" by the watchdog Ofsted.
'Need agency staff'
The authority said it originally increased rates in October 2013.
It said: "Without the increase, Birmingham was struggling to recruit sufficient experienced agency staff to cover frontline vacancies."
The council's cabinet is being asked to approve the report recommending the increase continue on Monday after being told child protection services remain in a "fragile" state.
The report says that in January there were 161 vacant permanent social worker posts and currently all but one of the social worker vacancies were covered by agency staff.
The 161 vacant posts represent around a third of the total workforce of 485 frontline social work posts, the council said - a "significant" increase on 2014. The council said it had invested in the department to create more positions.
The report recommends agencies be paid £24.72 per hour to provide a newly-qualified social worker - an increase of £2.36 on the original rate - and £33.41 per hour for a worker qualified for two years or more - an increase of £8.87.
The council said the amount the social worker is actually paid, "is between the agency and the worker".
Brigid Jones, cabinet member for children and family services, said: "We still need agency staff to ensure everyone has manageable caseloads.
"Of course this means paying them a rate that compares favourably with other West Midlands authorities."
There have been a number of high-profile child deaths in Birmingham in recent years, including those of Khyra Ishaq in 2008 and Keanu Williams in 2011.
Ofsted suggested the authority might need to be broken up.
The department has been rated inadequate since 2008.
In February 2014, the Local Government Association judged it to be "improving".